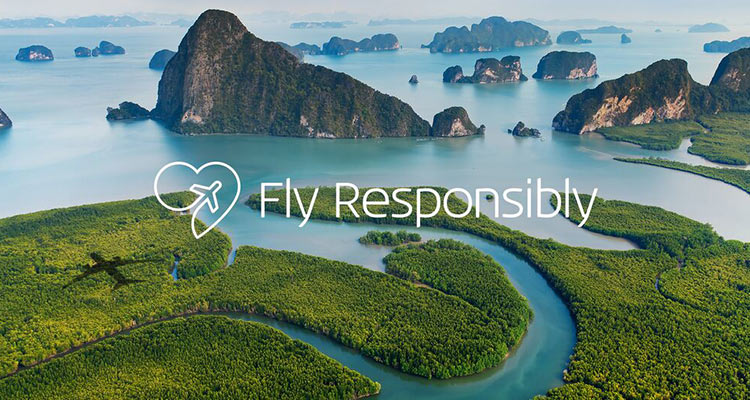 World Oceans Day: protect the oceans by traveling sustainably
Since 1992, World Oceans Day has been celebrated every 8 June, a date promoted by the UN to raise awareness of the importance of the oceans and the need to protect them. Wondering how you can do your part? Start by travelling sustainably.
In this post we talk a bit more about this day and clue you in to some of KLM's initiatives to protect the oceans, the environment and the planet's biodiversity.
World Oceans Day 2021
Seventy per cent of the Earth's surface is covered in oceans, the true source of life on our planet. They provide 50% of our oxygen, are home to most of the earth's biodiversity and are the main source of proteins for human sustenance.
Many would be shocked to learn how much the oceans have deteriorated in recent years. For example, 90% of large fish stocks have declined and 50% of coral reefs have been destroyed. The situation is now extremely serious, so it is up to all of us to educate ourselves and change our habits to protect the oceans.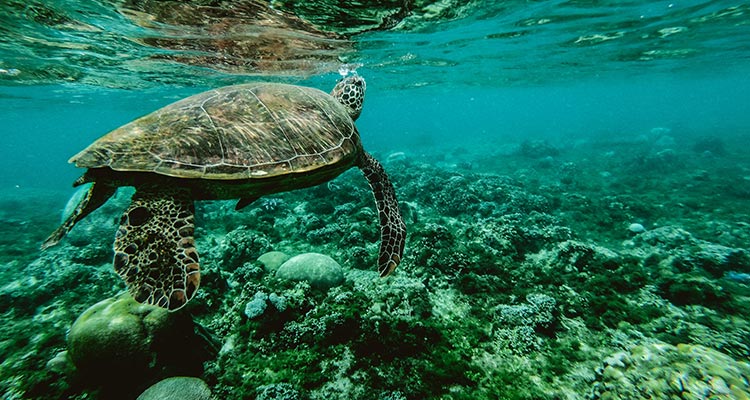 For these reasons, World Oceans Day, which in 2021 is anchored by the theme "The Ocean: Life and Livelihoods", is key. Drawing attention to the threats facing this irreplaceable planetary asset, as well as our ability as humans to turn the tides, is more necessary than ever!
Sustainable travel: a KLM initiative for our future
Air travel connects people and creates welfare and jobs worldwide, but unfortunately it also affects the environment. Before the pandemic, aviation was responsible for 2 to 3% of global man-made CO2 emissions and was also one of the most harshly criticised industries.
However, KLM has made great strides towards sustainability with the ambitious renewal of its fleet, featuring new aircraft models that favour much lower fuel consumption. Not only that, it has boosted its operational efficiency on the ground as well.
Furthermore, with the launch of Fly Responsibly, the airline is making the world aware of its shared responsibility to achieve a more sustainable future for aviation:
"And we will continue to do so in the future because we can only succeed if we work together."
In this line, KLM invites society to collaborate every 8 June, World Oceans Day, in the protection of marine ecosystems.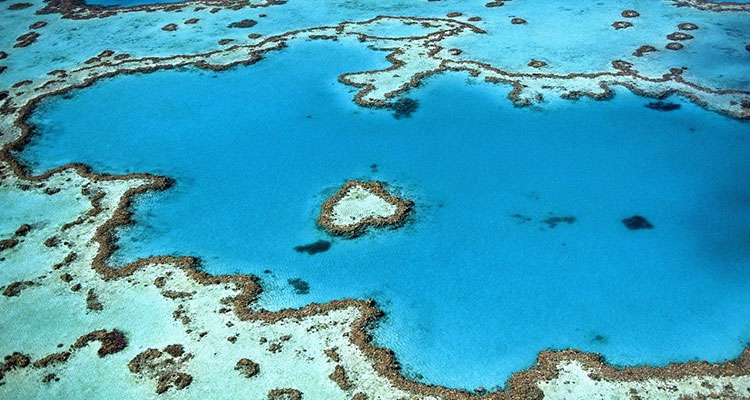 For example, in 2019 KLM participated in an outreach project created in cooperation with three travel bloggers (travelerproject.com, viajadisfrutayayuda.org and nadaincluido.com) who launched the #LaBasuraNoDaLikes (#RubbishDoesn'tGetLikes) initiative to encourage people to travel sustainably and with a purpose; to shed light on the serious state of marine pollution, and to promote responsible tourism practices.
"Certainly, we have not yet found all the answers. But we are absolutely determined to work with our partners to take the necessary steps towards a sustainable future for aviation."
Want to travel more sustainably?
Pack lighter.
Choose sustainably certified accommodations at your destination.
Discover places on foot or bike rather than using petrol-driven vehicles.
Hold business meetings online.
Choose the airline that cares the most about sustainability: read more about this on the Fly Responsibly website.
To help you travel more sustainably, KLM and dothegap have signed a partnership agreement. As part of it, we are offering a promotional code that you can use for your next flight. Click here to find out more!
How will you celebrate World Oceans Day 2021? Tell us about it!