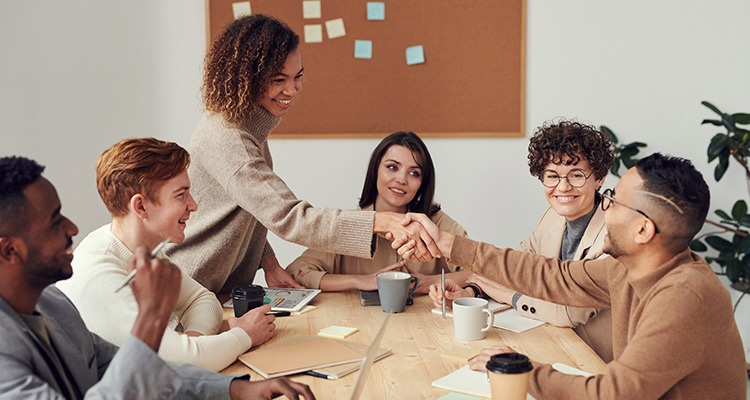 Discover how cultural diversity enriches professional teams with dothegap employees
In today's global world, professional teams and organisations are becoming more culturally diverse, which can bring them immense value. However, to reap the benefits of such diversity, we first need to understand what differences it entails and, often, change our perspective.
To help us in this task, we have tapped into the vast knowledge of cross-cultural management expert Margarita Celedón, who boasts over 25 years' experience in the field of multilateral and bilateral international cooperation. Here is what she has to say!
Decoding cultural differences in multicultural professional teams
We tend to rely on clichés or stereotypes when we interact with people from different cultures: the Japanese are hierarchical or the French communicate in subtle ways, to give two common examples.
This can lead us to oversimplified and erroneous assumptions. Let's look further at the two cases above:
Professional assessment (such as organisational feedback) cannot be confused with communication. The French are very contextual communicators compared to Americans, conveying the meaning of their messages implicitly. However, they are more direct in their criticism. Meanwhile, American managers tend to express positive feedback outright, but prefer to put an encouraging spin on criticism.
Erin Meyer, in her book The Culture Map: Decoding How People Think, Lead, and Get Things Done Across Cultures, measures the extent to which cultures seek consensus. It is often assumed that the most egalitarian cultures are also the most democratic, while the most hierarchical allow bosses to make unilateral decisions. This is not always the case. Germans are more hierarchical than Americans, but are more inclined to seek group support before making a decision. The Japanese are exceedingly hierarchical and yet strive for consensus.
There are thousands of such cases. With 25 years' experience working in multicultural environments, I shall venture to share some of my key insights:
Never underestimate personal cultural background (the underwater part of the cultural iceberg) and be empathetic to cultural reflexes that may seem strange to us if we analyse them according to our own values.
Diversity your perspectives. If you are managing an international team of individuals from China, Brazil, Canada and India, for example, it is not enough to know how you yourself perceive these cultures. Indeed, you must understand how the Brazilians see the Indians, the Indians see the Canadians, and so on.
Develop what I call positive creative intercultural friction: Find out the strengths of everyone on your team and, depending on the needs of each project, choose whomever is most suitable. Sometimes you need an explicit communicator when you are negotiating in an explicit culture. A very decisive person can also be brought on if you are pressed for time.
Ask yourself what types of leadership are most effective depending on the location and nationality of your staff. Tailor your style to the cultural diversity of your team. As Ortega y Gasset said: "I am myself and my circumstances".
Margarita Celedón
Cross-cultural issues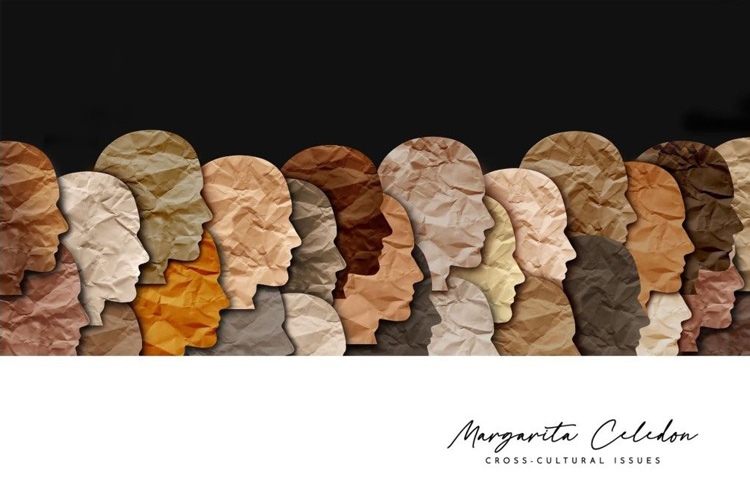 Practise cultural diversity in your organisation with dothegap employees
The insights that Margarita Celedón has shared with us are highly valuable, helping us to discover the richness of cultural diversity and what it takes to manage multicultural teams. Thank you, Margarita!
Theory is just the first stepping stone, however; we need practice to master these lessons! That is why we would like to introduce you to our new social benefit: dothegap employees. It is a great tool for organisations!
Our new platform facilitates the creation of an international community of employees. In this way, it gives everyone, regardless of their family situation and place of work, the chance to experience cultural exchange that affords them real and safe immersion in another culture at minimum cost.
dothegap employees is a social benefit that harnesses companies' multicultural and diverse environments to promote all sorts of cross-cultural activities, without intermediation or administrative management of any kind.
The platform is a private environment accessed through prior registration. Once their account is activated, employees can start proposing exchange experiences and interacting with colleagues from other parts of the world.
The best way for companies to enhance the diversity of their teams is to facilitate communication and interactivity. Our relationships are certainly better when we get to know each other.
To learn more about dothegap employees, click on this link. You can also contact us using the contact form, write us an email or call us on +34 676 948 765.