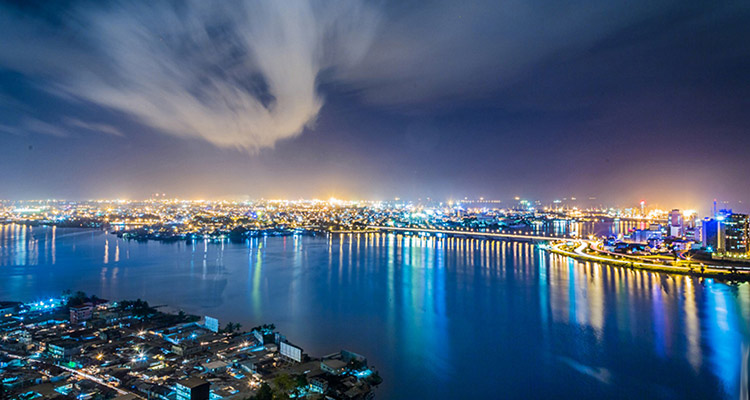 Cultural exchanges in Côte d'Ivoire: a place to break down stereotypes!
Côte d'Ivoire, also known as the Ivory Coast, is home to more Spanish students than any other African country. Its cultural wealth, diversity and breathtaking landscapes make it a truly unique destination and a great place to tear down stereotypes. Curious to know what a cultural exchange in Côte d'Ivoire would have in store for you? Read on to find out!
Côte d'Ivoire: more Spanish learners than any other African country
The Côte d'Ivoire Association of Secondary School Spanish Teachers (APESCI) is a sponsor of dothegap. Thanks to the Association and its president Alla Kouakou we are beginning to discover this fascinating country.
According to APESCI data, in Côte d'Ivoire there are 560,000 Spanish students and upwards of 3,000 professionals dedicated to teaching the language. A further 3,000 public university students are enrolled on Spanish courses, too. There are actually Spanish teachers located in every city throughout the country and the learners' proficiency is outstanding!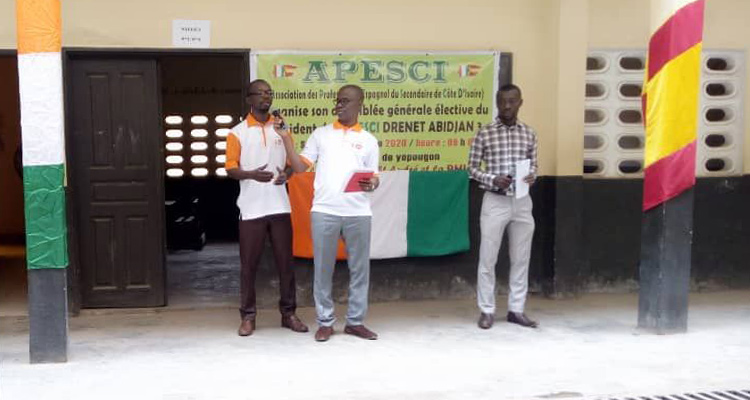 Until now, Côte d'Ivoire's contact with Spanish-speaking countries has been limited. That is why the alliance between APESCI and dothegap is so important. It opens the door to new and exciting cultural exchanges in a country where endless wonders await discovery and exploration.
If you are already a dothegap member or are about to become one, click here to check out the full description of the experience offered by APESCI, an association with which we share many objectives, such as the promotion of exchange programmes as a source of language, cultural and touristic enrichment.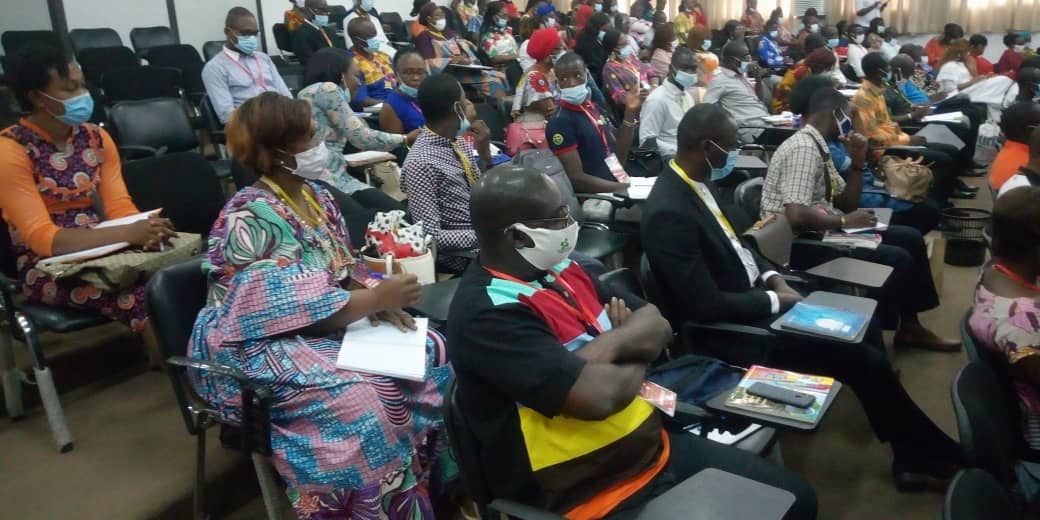 Why participate in a cultural exchange in Côte d'Ivoire?
Côte d'Ivoire is full of surprises. Its geography is extraordinary, featuring beautiful coasts and natural inland scenery that will take your breath away. Not only that, it is home to the largest cocoa and cashew plantations in the world and many picturesque cities bursting with history.
On a cultural exchange in Côte d'Ivoire you will be able to discover the country's administrative capital, Yamoussoukro. Within the city's mosaic of attractions, a few key sites stand out, such as the massive Basilica of Our Lady of Peace, often called the Basilica of Saint Peter of Africa.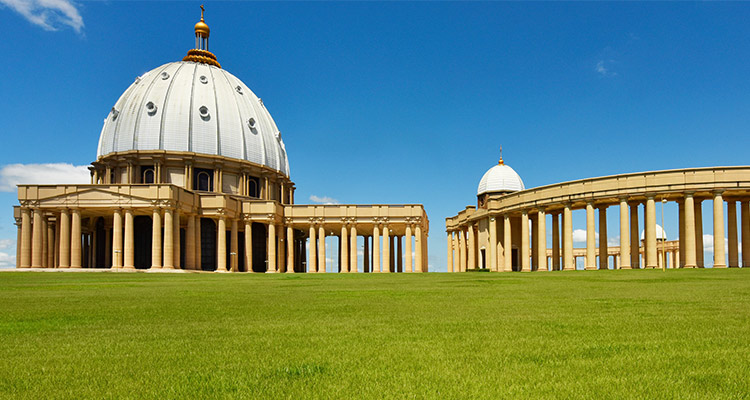 Moving inland we find Daloa. Popularly known for the peaceful harmony in which humans and moneys live there together, the city also happens to be one of the country's top cocoa production centres.
The cocoa, cashew, coffee and rubber tree plantations represent a unique opportunity to learn about crops that do not grow in Spain and to share knowledge. A visit to any of them would be just as astonishing and fascinating as it would be enriching for you and your hosts!
Another great experience awaits you in Bomizambo, a town known for preserving the traditional weaving legacy of central Côte d'Ivoire. Just imagine an exchange where you learn from these incredible craftspeople!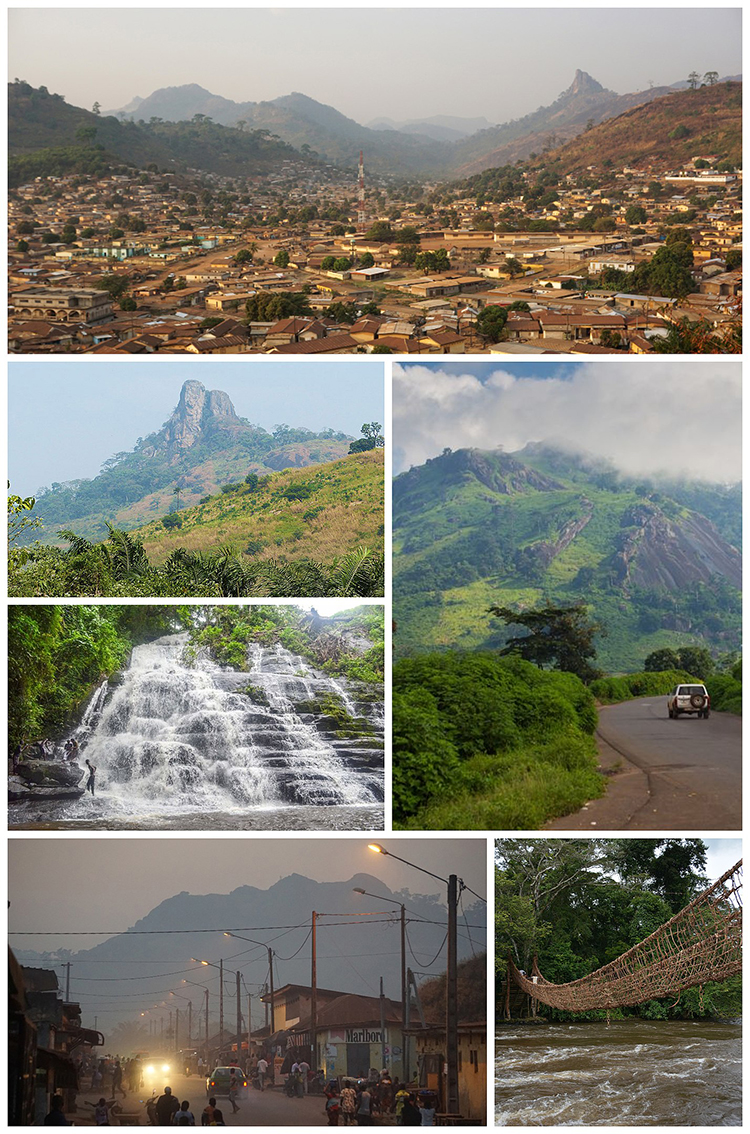 Par MAN — Travail personnel, CC BY-SA 4.0
In the west we find the awe-inspiring Man waterfalls surrounded by mountains lush with greenery. Indeed, the country boasts a range of different areas: the Elephant-trodden Sudanese savannah to the north; numerous jungle areas of great natural beauty, and even the Guinean mangrove ecoregion, where mangroves tower at 25 metres tall or more and provide a home for migratory birds, manatees and pigmy hippopotamuses.
Abidjan is Côte d'Ivoire's economic capital and the most heavily populated city in French-speaking Western Africa. This modern, cosmopolitan metropolis is home to nearly five million inhabitants and boasts some of the country's best beaches. Heading less than 100 km to the east you will run into the spa town of Assinie.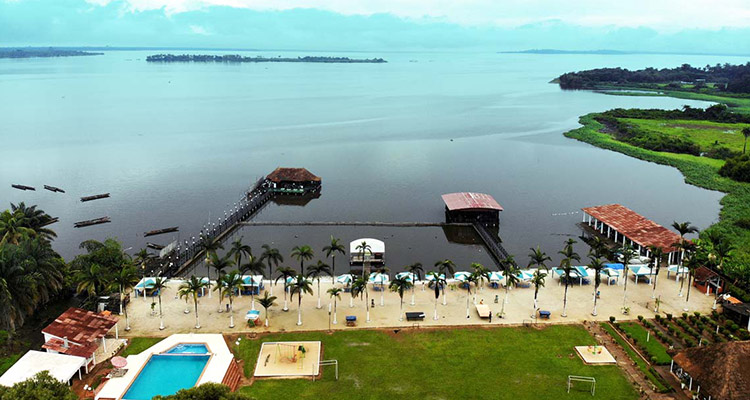 The video below highlights the country's cultural wealth, its hospitality and the rich diversity of its inhabitants, as well as its infrastructural and economic potential. Not to mention its landscapes, flora and fauna! Check it out for yourself!
Can you imagine what it would be like to delve into a cultural exchange in Côte d'Ivoire? Teachers and students from numerous countries can now find out thanks to dothegap. Not only that, the experience is as affordable as can be. Since we do not charge an intermediary fee, it is totally FREE.
As you have seen, Côte d'Ivoire has loads of opportunities in store for you! So, besides arranging an exchange to practise Spanish and/or French, you can propose all sorts of cross-cultural activities, from learning about crops and local crafts to discovering the country's flora and fauna or even studying Côte d'Ivoire as a model of development in Western Africa.
If a cultural exchange like this is right up your alley, we encourage you to sign up with dothegap and pitch us your exchange proposal so that you can interact with current members. New and exciting experiences await!