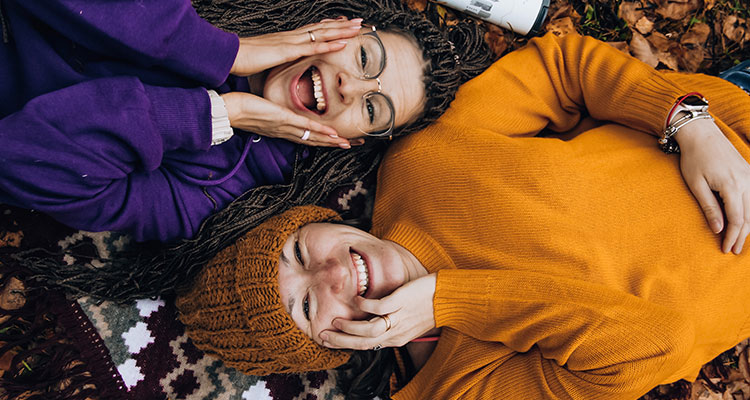 Cultural exchange and its positive impact on young people's emotional well-being
The after-effects of the coronavirus outbreak have taken a serious toll on today's adolescents. Not only has the pandemic deprived them of opportunities to socialise, it has greatly impacted their mental health. At dothegap we are working to create experiences that are more crucial than ever for these youngsters: cultural exchanges that improve their emotional well-being.  
Curious to learn what's burdening this age group and how exchanges can help them overcome their recent turmoil? We've got the scoop below!
COVID-19 leaves its mark on young people's emotional well-being
The pandemic hit us all a bit differently. At-risk groups such as the elderly and people with an already delicate state of health bore the brunt of it, but how did young people fare?
For the first few months and until the rate of new COVID-19 cases began to decline they were largely forgotten. Since then, many have raised voices of concern, warning that children, adolescents and young adults are emotionally tapped out, which translates into a high risk of mental health problems that mustn't go unchecked.
Being locked down at home, unable to see friends, go to class, travel, play team sports or simply hang out caused teenagers a great deal of frustration that, frankly, turned their world upside down. Many are now showing signs of deep sadness that experts say will last longer in them than in other age groups.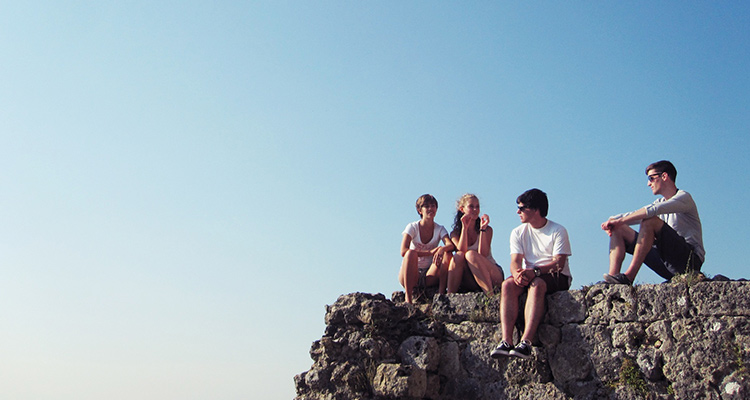 International studies agree that roughly a third of young people suffer or have suffered from anxiety and up to 15%, depression. Half of today's adolescents have lost their drive to take part in activities they used to enjoy, whilst around 36% feel less motivated to carry out routine tasks.
According to experts, more young people feel gloomy about the future and are at a greater risk of suffering from eating disorders, prolonged bouts of depression and an inability to handle lingering uncertainty.
Cultural exchange experiences boost young people's emotional well-being
Young people surveyed in recent months say that one way of coping is to share their feelings, pandemic-related ordeals and helpful practices with others their age. In essence, returning to social life!
Engaging in creative activities and escaping the humdrum of lockdown are also key. Travelling and partaking in new experiences, too, are vital ways to break free of recent struggles. For young people, stimulation and contact with different people act as catalysts, boosting their emotional well-being.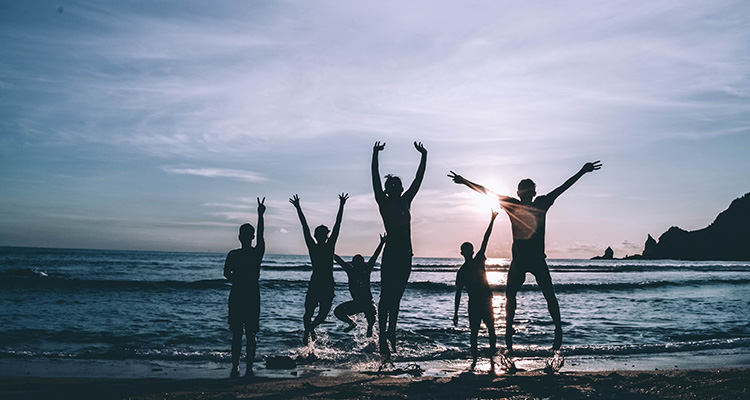 For all these reasons, cultural exchange is an excellent way for people to overcome dejection, apathy and anxiety. Here are some key details!
Opening our minds and picking up new tools: contact with people from other backgrounds and cultures shows us how to cope with the same situations in different ways. Together, we support each other, we add something new to each other's life experiences and we gain valuable tools in the process. Now more than ever, especially for young people, getting out of one's comfort zone is a must.
Gaining empathy: by interacting with other people in new settings, we see how plights like the pandemic affect the rest of the world. We also come to appreciate the privileges we enjoy that people in other countries may not, so we come away not only more empathetic, but also more grateful.
Rediscovering our happiness: living amongst new friends in new environments leads to new experiences, which we all need! Bonding with people outside our circle, breaking out of our shell and making memories are a recipe for happiness.
Saying good-bye to stress and anxiety: because of all the above, especially the change of scenery and the chance to socialise, cultural exchange experiences are an amazing tool for alleviating the adverse feelings that many young people share.
Life after March 2020 has been particularly difficult for today's youngsters. Now that we are truly seeing the light at the end of the tunnel, we're all looking forward to travelling and enjoying new experiences such as cultural exchanges! Plus, as we have now seen, these can help to improve young people's well-being.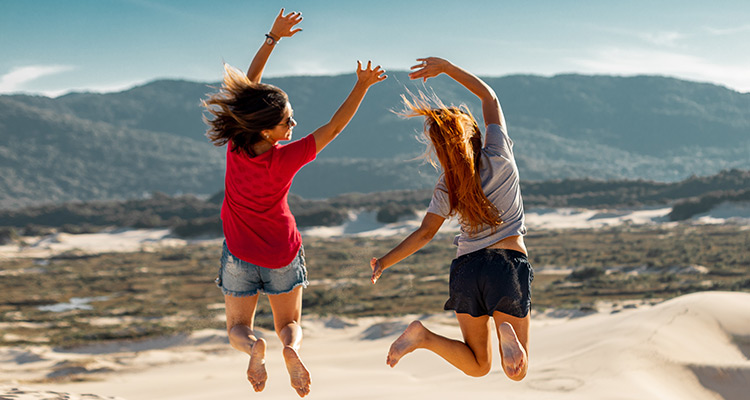 How would you like to organise and/or take part in an exchange? With dothegap it's easier than ever! All you have to do is sign up, launch your exchange proposal and connect with people from around the world to share in unforgettable and enriching experiences. We hope to see you there!
*For more information on studies exploring young people's emotional health amidst COVID-19, check out this UNICEF report.