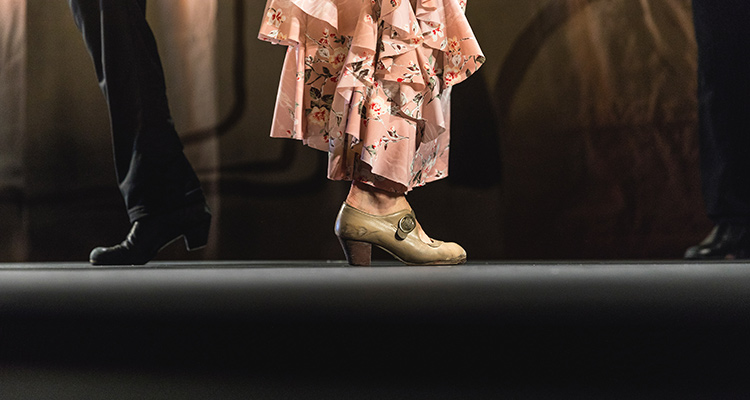 A traditional dance exchange: cultural heritage at its richest
Do you enjoy taking part in traditional cultural activities? Or, perhaps you're part of a dance ensemble? If that's the case, you'll know that every country and region has a long and diverse folkloric history. One way of delving into this rich cultural heritage is by getting involved in a traditional dance exchange.
As well as being a great way to celebrate music, dance is intrinsically linked to regional traditions and we are able to discover everyday customs and characteristics of the towns and villages they come from, simply by listening to their lyrics.
In this post, we want to encourage you to organise this kind of experience: discovering the most typical, regional dances in Spain, but also from around the world. Want to know more? Keep reading!
Traditional dance exchanges in your own country
At dothegap, we stand firmly behind the premise that you don't have to go very far to get the best from an exchange. This is perfectly demonstrated when we look at exchanging knowledge about traditional dances!
Spain is home to a huge variety of typical dance styles, which means one dance group could easily organise an exchange with another from a different autonomous community, offering each other an incredibly rich experience: different types of dance, music, dress and many other examples of local culture.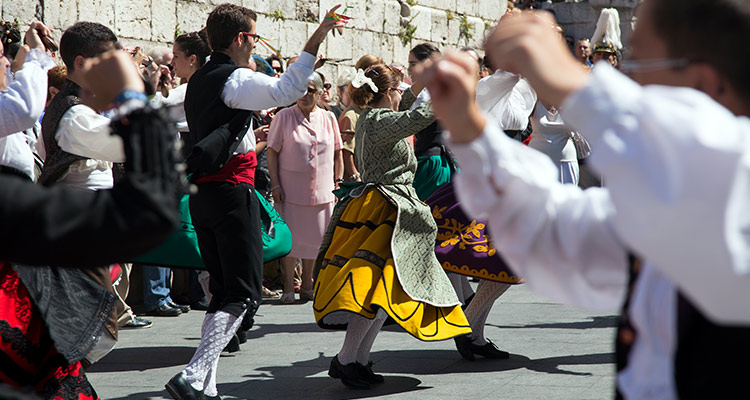 Jota Castellana at Valladolid Church [CC BY-SA 2.0]
La Jota is perhaps the most obvious example of how enriching a traditional dance exchange could be, given that it's known all over the country, but each region has adopted its own style.
Among the most typical, we find the Aragonese, Castilian, Riojan, Navarre or Highlander variations, but there are also very traditional variations in Terres de l'Ebre, Asturias, Extremadura or Galicia, to name just a few.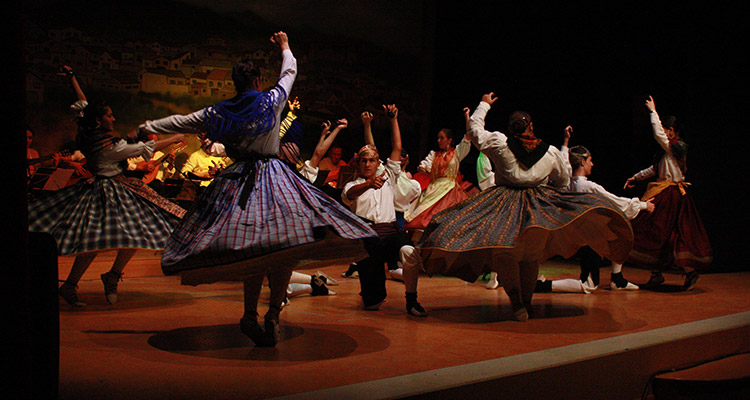 Jota Aragonesa by Fernando [CC BY-SA 2.0]
Can you imagine an exchange with another group or centre in your country? It would be a fantastic opportunity to learn about a wonderfully important cultural phenomenon, and have fun while you're at it.
By all means, there are more dances out there for you to learn about! The muñeira, originally from Galicia but also found in parts of Asturias, Leon and Zamora. And, if you're from elsewhere in Europe, what about learning more about Morris dancing in the U.K.; the Schuhplattler in Germany; la Ceilidh in Scotland, or the Syrtos in Greece.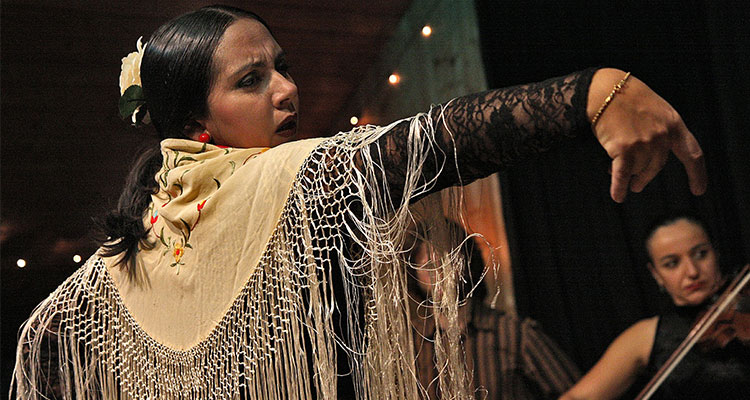 Perhaps one of the richest examples in Spain is Andalusian folklore. Flamenco, fandangos, saetas, sevillanas or seguirillas, among many others, could offer amazing learning experiences for any lover of dance.
As you can see, Spain is full of options, so if you're from the area, you needn't even leave the country: and we haven't even mentioned the chotis from Madrid, the isa from the Canary Islands or the various regional paloteos!
International dance exchanges
If we widen our search, the options of traditional dance multiply by the dozen. Some of the most renowned options would be those in Latin America: The Argentine tango, the Colombian cumbia, the Cuban salsa or Mexico's national dance, the Jarabe tapatío, sometimes known as the Mexican hat dance.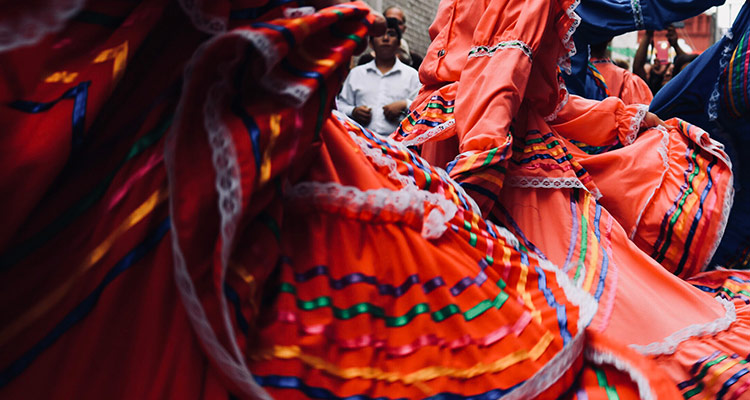 And, what about an exchange with folklore groups in other parts of Europe? Portugal offers its traditional bailarico, corridinho and vira. Whereas Central Europe on the other hand, offers something completely different, where you can find everything from the Viennese waltz to lively Slavic dances.
What's more, depending on the type of experience you're looking for, you could even contact more far-afield dance groups in Asia or Africa. Whatever you choose, sharing your traditional dance at the same time as learning about another will undoubtedly be an enriching and memorable experience.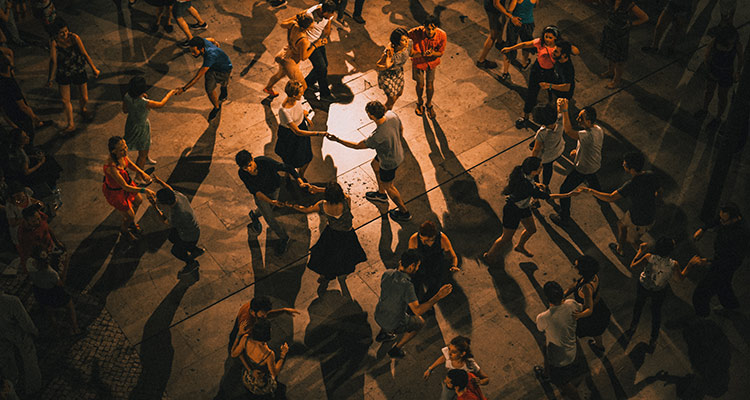 If you practice traditional dance and you want to continue developing your technique, or experience learning more about the culture that also embraces your passion, go ahead and organise a traditional dance exchange!
All you have to do is register and propose your exchange. You'll be able to create your own network and find your perfect traditional dance exchange partner. If you have any questions, don't hesitate to contact us.