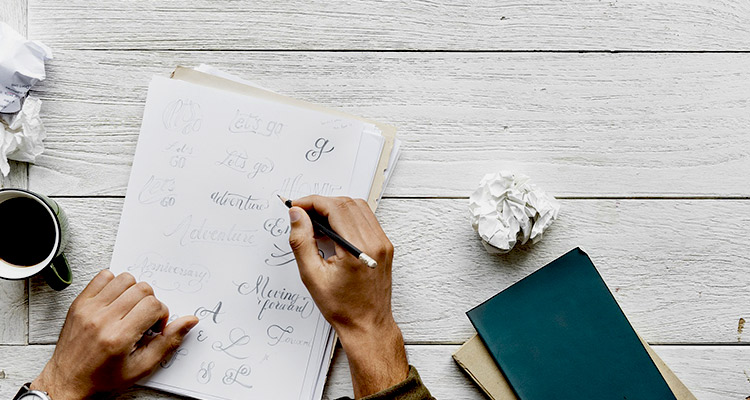 Professional exchanges: virtual office and calligraphy workshop
The fast-paced digital world we live in has nearly made the practice of writing by hand a thing of the past. However, there are more and more studies highlighting its importance both cognitively as well as for improved concentration or for lowering stress levels. That's why we've put together this professional exchange between a virtual office and a calligraphy workshop.
The surprising benefits of writing by hand
In a 100% virtual office, such as those dedicated to marketing or business, the pen and notebook duo have become almost alien-like. These professionals are missing out on a great tool that could improve their efficiency and well-being.
As various studies show, writing by hand triggers out brain to work differently as opposed to writing via digital means. How so? To begin with, it helps you better organise your thoughts, which makes way for better concentration and higher performance.
Another key advantage when working is that everything you write by hand you memorise more easily: it's like saving a photocopy in your mind. Moreover, as a result of the former, it stimulates creativity.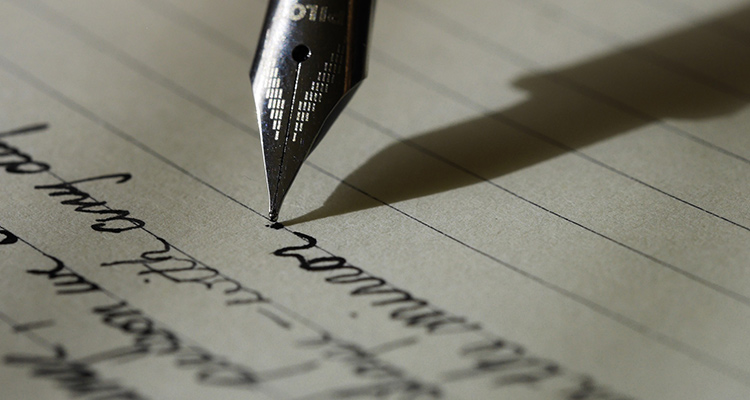 Why does this happen? The main reason is that manual writing takes greater effort, making us more aware of what we're writing letter by letter. What's more, each person has their own handwriting so the act of writing is a unique experience for everyone, a creative space.
Nonetheless, when you're in front of the keyboard, there's hardly any effort needed and it's a very routine practice. Currently, the way we type is very automatic and so fast that we don't fully absorb the information in our brain. Another downside to typing on a keyboard is you don't add your own personal touch to the document and there is less freedom to interpret our thoughts in our own way.
Professional exchanges with calligraphy workshops
For virtual offices, doing a professional exchange with calligraphy workshops would be a very enriching experience. First, because for all the benefits of writing by hand that we've described.
Secondly, calligraphy is becoming a new and effective means of relieving stress. This practice helps slow down and make us live more in the moment. In fact, it could even be considered a form of meditation.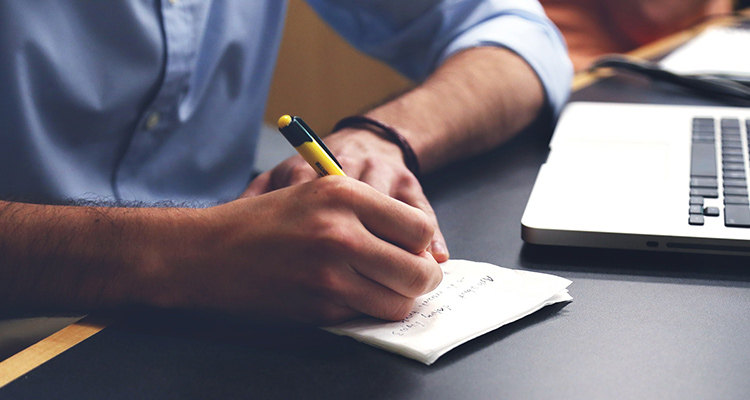 Doing a professional exchange with a calligraphy workshop could help recover manual writing in the office. Many people these days don't write on paper because they feel uncomfortable or because they don't like their own handwriting: this could totally change and many professionals would overcome this discomfort with this activity.
By getting back to writing by hand in a virtual office, such as taking notes on a project or developing a plan, they will be promoting greater creativity in their work and greater freedom to express their ideas, while enjoying more calm in their hectic daily routine.
What do you think of writing by hand? Would you like to do a professional exchange like this? If you're interested or you form part of a calligraphy workshop or office that could benefit from this type of exchange, sign up in dothegap and propose your experience!