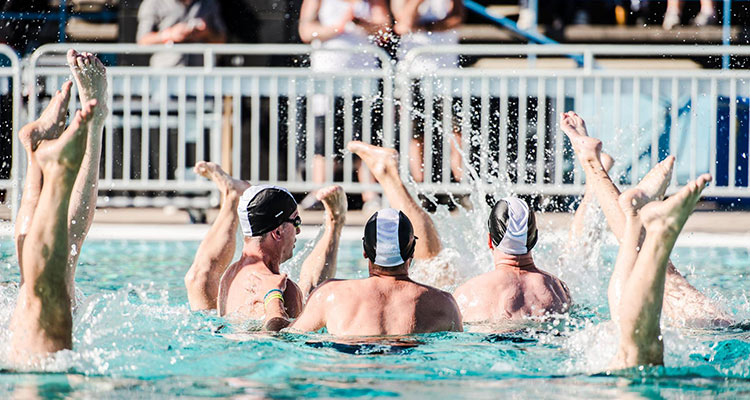 Exchange, an opportunity to break stereotypes
Men performing synchronised swimming?  natación sincronizada? Perhaps it doesn't surprise you or maybe you think you've seen it announced at the cinema. In fact, a film was recently released about a group of 40-year-olds that take a leap of faith into the pool.
But, did you know that it's based on a true story? In this post we'll be talking about these types of initiatives and their potential to break gender stereotypes through exchanges!
A true story that breaks gender stereotypes
Le Grand Bain, Gilles Lellouche, 2018, is a French comedy drama that was released at the beginning of January in Spain. The film illustrates a surprising concept: a group of 40-year-olds who decide to take up synchronised swimming.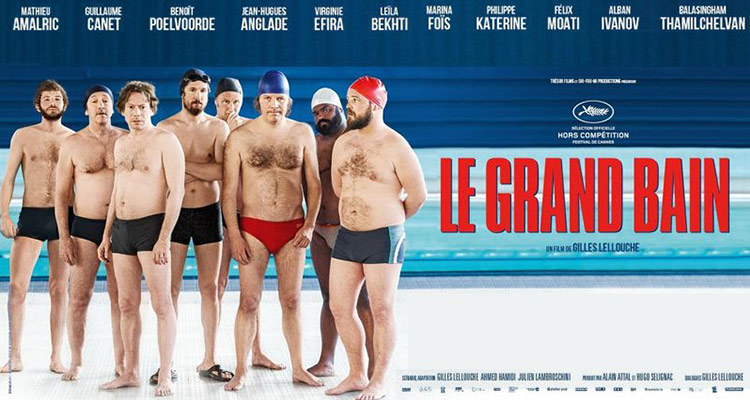 Although a comedy, Le Grand Bain, puts into question whether or not there are sports or activities exclusively for men or women. At dothegap the answer is clear, but there are also certain barriers that can limit peoples' access to activities they may enjoy.
In fact, this French film was based on a group of real men who caught so much attention that in 2018 the film, Swimming with Men was released, a British comedy based on the same story.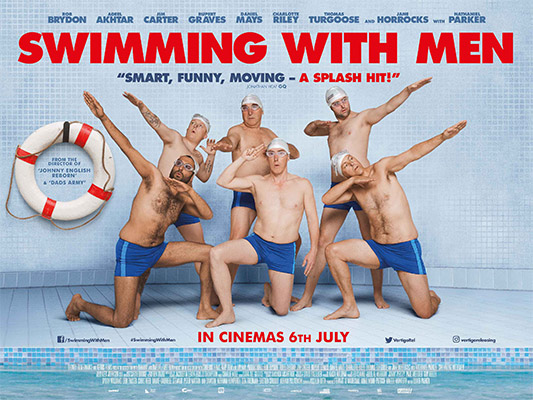 So, who are these men? They are part of a group called Stockholm Art Swim Gents (in Swedish, Stockholm Konstsim Herr), formed in the early 2000s in the Swedish capital. This group is formed by 15 men between 40 and 50 years old, all with professional careers and united for their love of water. And humour.
Stockholm Art Swim Gents came about because they loved spending time in the pool, but they got bored of simply swimming. They decided that they'd love to try synchronised swimming and they were so successful that in the JJOO in Athens in 2004  they met another men's synchronised swimming team from the Czech Republic.
The Czech club invited them to the Men's Cup in 2005, the first competition of this sport for men's teams in many years. In 2007, it was the Swedish team who organised the second competition and in 2009 they competed in another in Milan… where the Stockholm Art swim Gents won!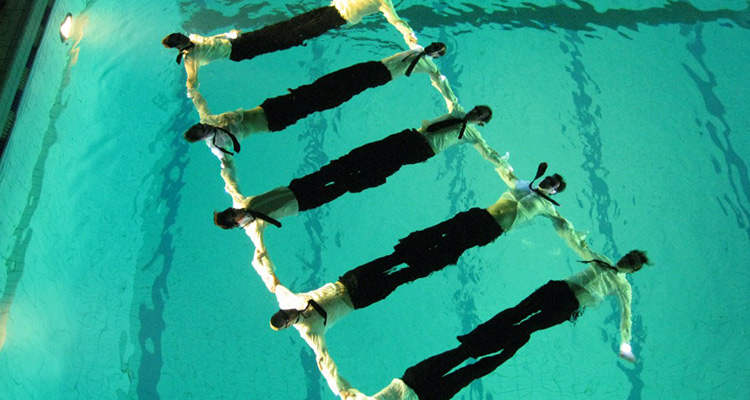 As they explained in this interview, synchronised swimming is their passion and it's all about having fun, both while practicing in the pool and while studying dance and having a beer afterwards. They've all become close friends.
They also explain that they encountered real barriers with middle-aged men and professionals in synchronised swimming, who thought they were making fun of the sport. This collision, was actually solved years ago and now everyone is moving forward.
After the revolutionary Men's Cups, the competition is still honoured (even in Barcelona in 2017) and men's synchronised swimming has gained momentum. So much so, that new champions, such as Bill May have come about, having won the gold and silver with Christina Jones in the Kazan World Championship in 2015, when mixed competitions were allowed for the first time.
Spain has also seen a great example of this fight against gender stereotypes in synchronised swimming: Pau Ribes. After 12 years of work and fighting for his passion, he also participated in Kazan and, along with Gemma Mengual, victoriously won 5th place.
Exchange as an opportunity to break stereotypes
These examples, both films like Le Grand Bain (even with its comical tone) and exchanges, offer great tools to end gender stereotypes and leave room for more people to practice these sports, artistic disciplines or hobbies.
At dothegap we believe that doing an exchange is a great opportunity to try new activities that are typically only practiced by men or women. Of course, a men's team in any other sport could also become a hit and exchange with a synchronised swimming team, as an example.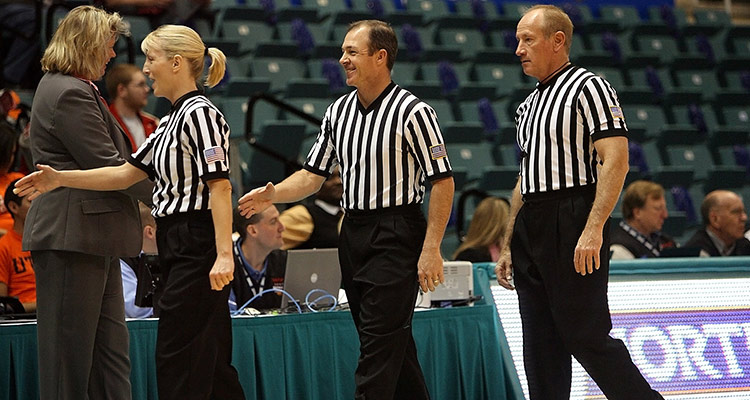 So, why not let women interested in being referees live a unique experience like this as well? We still have a vivid memory of examples like Yasmina Alcaraz, Paula Lema and Elena Espiau, the first female referee trio in a men's basketball game.
It took place in the LEB Gold division last month in December in the match between Carramimbre CBC Valladolid and Tau Castellón. As recounted by Paco García, trainer of the Valladolid team, this shouldn't be news. We should all take note!
Do you fancy a sport that is typically practiced by the opposite gender? Is your passion considered a girly or manly sport? Break those stereotypes! Register at dothegap and take on a new exchange that crosses these barriers that shouldn't still exist in 2019.