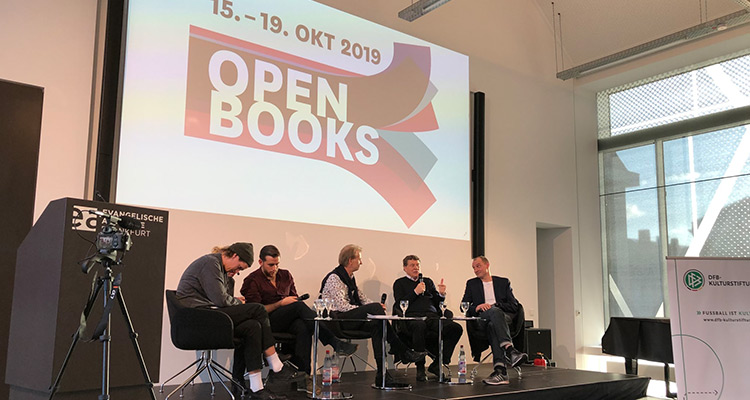 The German writers' selection, the ideal cultural exchange model
Cultural exchange knows no bounds, the experiences are endless. This is something we stand firmly behind at dothegap, and something we've talked about in several posts. This time, we'll be doing so using an example that's as surprising as it is inspiring!
We are talking about the German writers' selection, an interesting football team whose main objective is cultural exchange. What to know a bit more about this intriguing initiative? Keep reading!
A cultural exchange that combines football, literature and diversity
Autonama, the German writers' selection, was launched in 2005 by the writer and scriptwriter Thomas Brussig. The initiative's main focus is cultural exchange, which they bring to life through football and literature, uniting the team members and their rivals on the field.
The players get together to train once a week, taking a moment to disconnect from writing, an exercise that can be quite lonely. But, even after training they also have the chance to attend talks about books and the progress they're making in the respective books.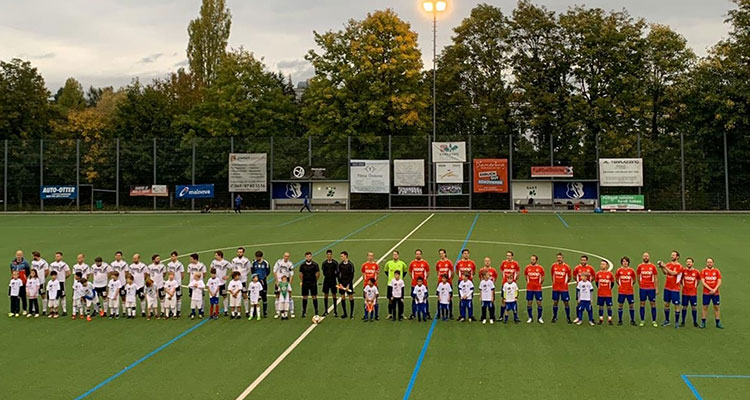 The games against selections from other countries are also very special moments. Firstly, because of the football, where the players can let off steam and step back from the emotions and feelings they accumulate in their work. Secondly, and most importantly, due to the great cultural depth of the experience.
Joint readings are organised around each match at the Goethe Institute or at the German embassy in the country where the match takes place. The writers that make up Autonama explain how they spend a lot of time with the members of other teams, learning about their literary styles, but also about where they come from.
In the words of one of the participants, "the cultural exchange possibilities are neverending". The Autonama members believe that the national writers' selections should be used to help improve mutual understanding between different countries. Therefore, football becomes an instrument for generating an environment of understanding, learning and a way to promote diversity.
This experience has also helped the writers leave behind their individual priorities and egos that tend to be common in this line of work. As a football selection, they must form part of a united group and work as a team, which means growth is also very important at this level.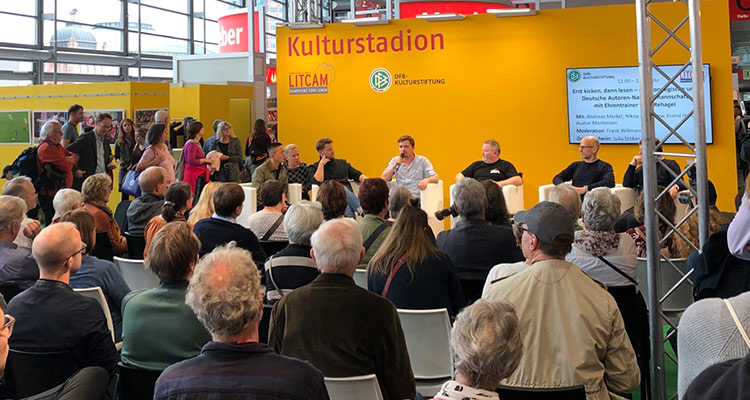 What's more, Autonama has already won some titles such as the RuhrLitCup in 2010, the fourth European championship of writers' selections. And it doesn't stop there. This initiative has given rise to collaborative books between the participants of Titelkampf (Fight for the title) and Fußball ist unser Lieben (Football is our passion).
This writers' selection also highlights some emotional moments. For example, children that ask for their autographs when they play games at book fairs, as if they were important footballers.
These matches are sponsored by the German Football Association's cultural foundation. Thanks to this sponsorship, they have secured Otto Rehhagel as a leader from the bench, former professional footballer, coach and winner of the 2004 European Championship as Greece's coach.
As you can see, this initiative is another example of how comprehensive a cultural exchange experience can be. You can read more about it in this FIFA article, also the source of the photos that feature in this post. It breaks down the boundaries between literature and football, but above all between the countries participating in the matches. All parties gain a greater perspective, have more of an open mind and respect the diversity between cultures.
If you want to organise a cultural exchange based on a passion of yours, what are you waiting for? Become part of our community and launch your proposal!